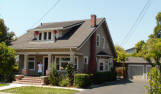 Sun & Moon Wellness Weekdays 9am-6pm Saturday 11am-3pm (408) 260-2266
Muscle Tension Scan Technology

Sun and Moon Acupuncture is a leader in conducting Muscle Tension Scans on patients to complete a thorough analysis of the condition of their muscle tension and spine alignment. These Computerized Spinal Examinations which scan your body through Surface Electromyograpy (sEMG) are used to evaluate the relative levels of electrical activity associated with Energy Blockage. When a case results in Energy Blockage, it leads to improper electrical impulses being passed through the body. Acupuncture clears these blockages, restoring healthy flow through the body and bringing back balance and wellness.

sEMG Scanning provides qualitative and quantitative data to assist clients (and Acupuncturists) determine which areas and levels of the nervous system need to be treated for Energy Blockage (Qi).

Bars are proportional to levels of muscle tension.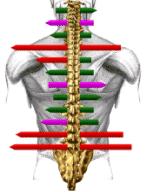 Shows areas of hypertonic or hypotonic muscle tension.